Woodlands
The owner had purchased a fibre-glass pool for their backyard they were concerned that it may be too big. Our brief was to make a recommendation for a size, shape and orientation of the pool the design also needed to include a large entertaining area, outdoor lounge and a play space for the children all to fit in the angular backyard. The second story balcony offered great city views but suffered from a lack of cover and privacy making it an unpleasant place to sit and enjoy the scene.
RED specified a smaller pool to the one purchased and aligned it with the house this created the triangle shape garden bed central to the design, a Dracaena Draco or "Dragon tree" was selected to fill this bed, it set the focal point for the space from inside and out.
The skillion roof is set to take full advantage of the northern sun in winter whilst protecting the dining area in summer, polished plaster feature walls hide pool equipment and create a backdrop for the suspended bench seat.
Lime colours in the polished plaster from Bauwerk were chosen for their variation and depth the product is also safe and environmentally friendly created using natural lime base and pigments.
RED specified Jarrah "Metroplank" decking from Mortlock timber for its hidden fixing system and curved top which prevents water sitting on the deck or getting in through screw holes these design features extend the life of the deck considerably.
The balcony was treated to a new roof, 'Metroplank' deck screen and glass balustrade making the space much more comfortable.
All furniture, floors, blinds and kitchenette were designed and installed by RED.
The AV system also extends to the outdoor TV and speakers so the same entertainment can be enjoyed outdoors.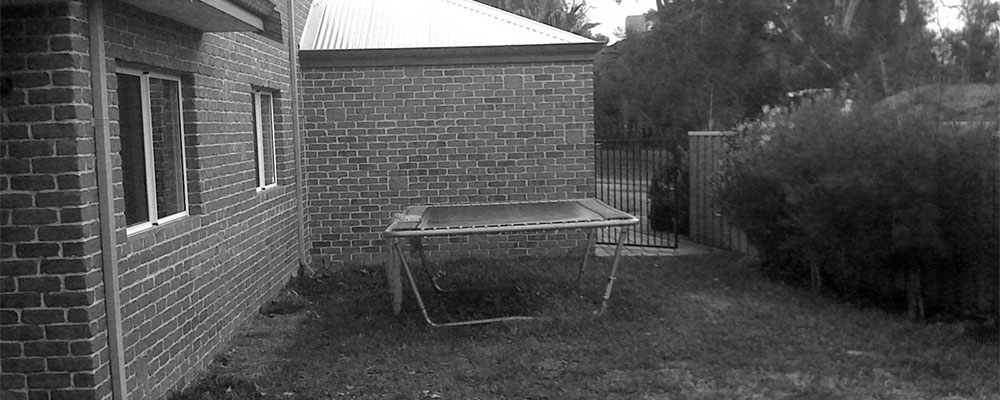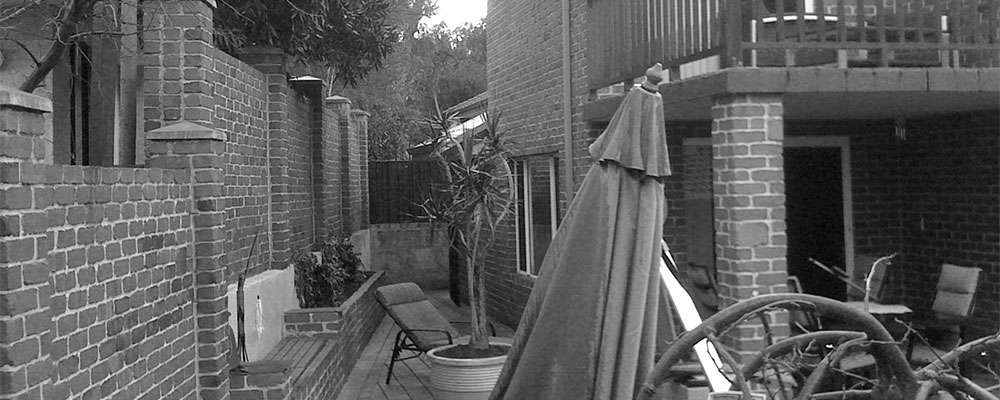 On our arrival the rear landscaping area was not being used a great deal and had become quite a waste of space for a family with three children approaching teenage years a modern entertaining space was required with separate spaces to sit and enjoy the pool.
The rear boundary of the property becomes the focal point from the kitchen and dining rooms inside this space required something special that would contribute to the internal living area.
On the second story a balcony offered great city views but with no privacy or shade and a dated balustrade it was not used frequently.