Landscape Design Perth
Welcome to Ritz
Exterior Design
Landscape Design Perth
Welcome to Ritz Exterior Design
Landscape Design Perth: Over the last 20 years, Ritz Exterior Design has created numerous award-winning luxury outdoor living areas in some of Perth's most sought after locations.
Award Winning Luxury Outdoor Living Areas
Landscape Design Perth
In our time we've seen traditional Perth landscaping and Australian outdoor living evolve from verandas, patios lawns and gardens, into outdoor living spaces that blur the distinction between inside and outside.
Ritz Exterior Design evolved from a garden and landscape design perth company and expanded into renovation, construction, interior design and landscape architecture to create designs that seamlessly blend the architecture of your home into stunning outdoor rooms and entertaining spaces.
From design through to construction, our highly experienced team would love to work with you to turn your dream retreat into a reality.
Landscape Design Perth: Ritz Exterior Design features on Foxtel Aurora channel "Abodes best houses & gardens"
Start Planning your Outdoor Lifestyle with RED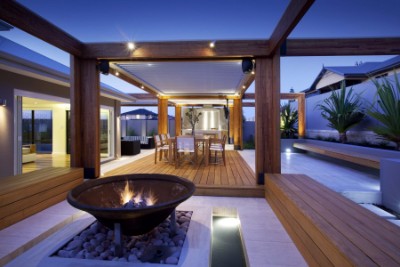 Hillarys
This beautiful exterior was our most challenging project ever, the home is a stones throw from the beach this meant our design and specification had to cater for conditions that strip paint from the front of the home!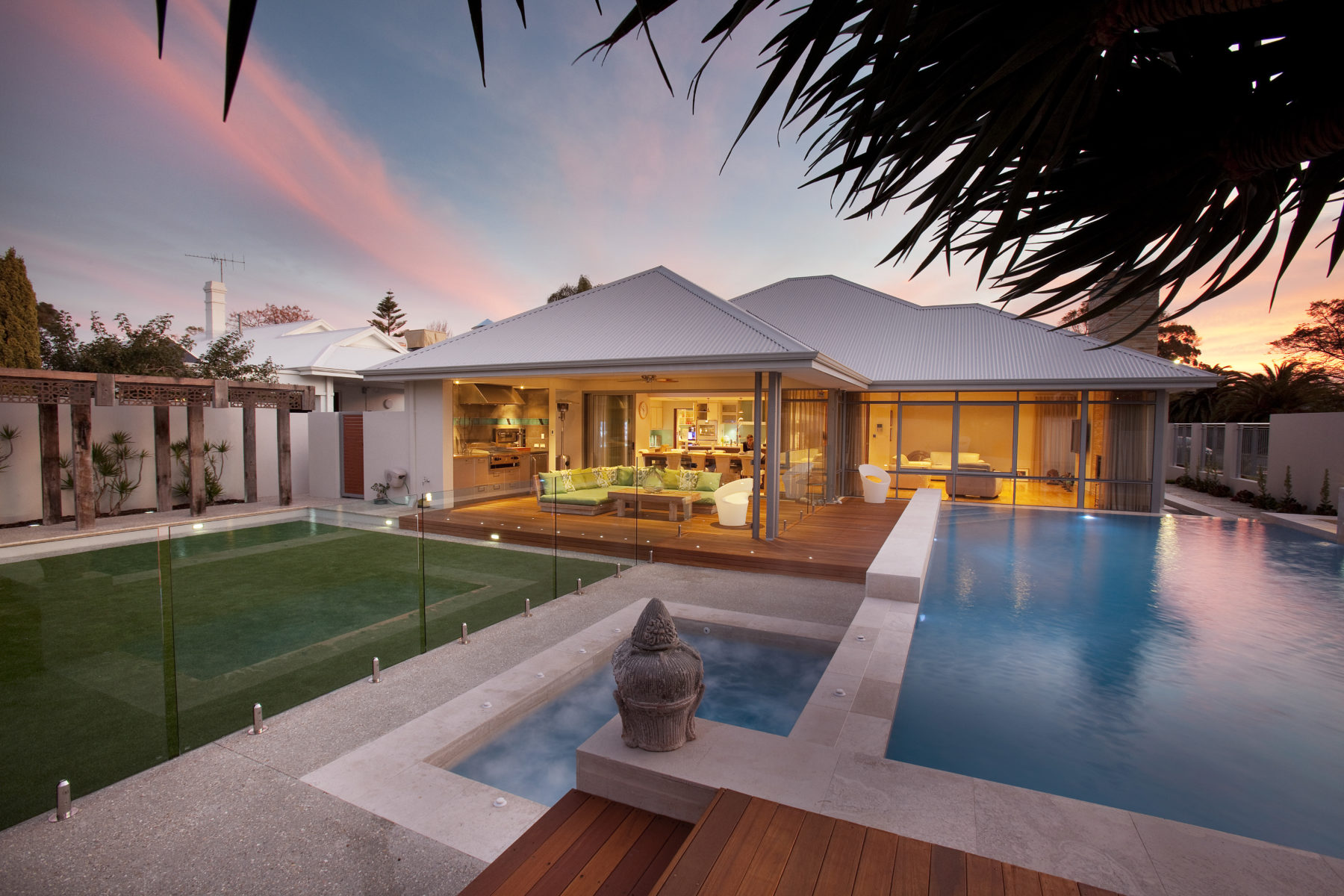 Applecross
This amazing project was featured on the cover of Scoop magazines "W.A's Best outdoors & gardens 2010". RED was asked to provide a resort style outdoor living area to compliment the seven bedroom single storey home. 
Cottesloe
This quaint weatherboard beach house had undergone a major renovation and addition when we were brought in to provide some inspiration. All the new living rooms view through to the courtyard, a ''static feature'' was tasked with being the focal point of all this attention.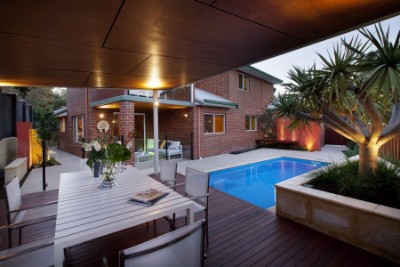 Woodlands
This project was featured in WA's Best Outdoors and gardens. The owner had purchased a fibre-glass pool for their backyard they were concerned that it may be too big. Our brief was to recommendation the size, shape and orientation of the pool to include a large entertaining area, outdoor lounge and a play space for the children all to fit in the angular backyard.