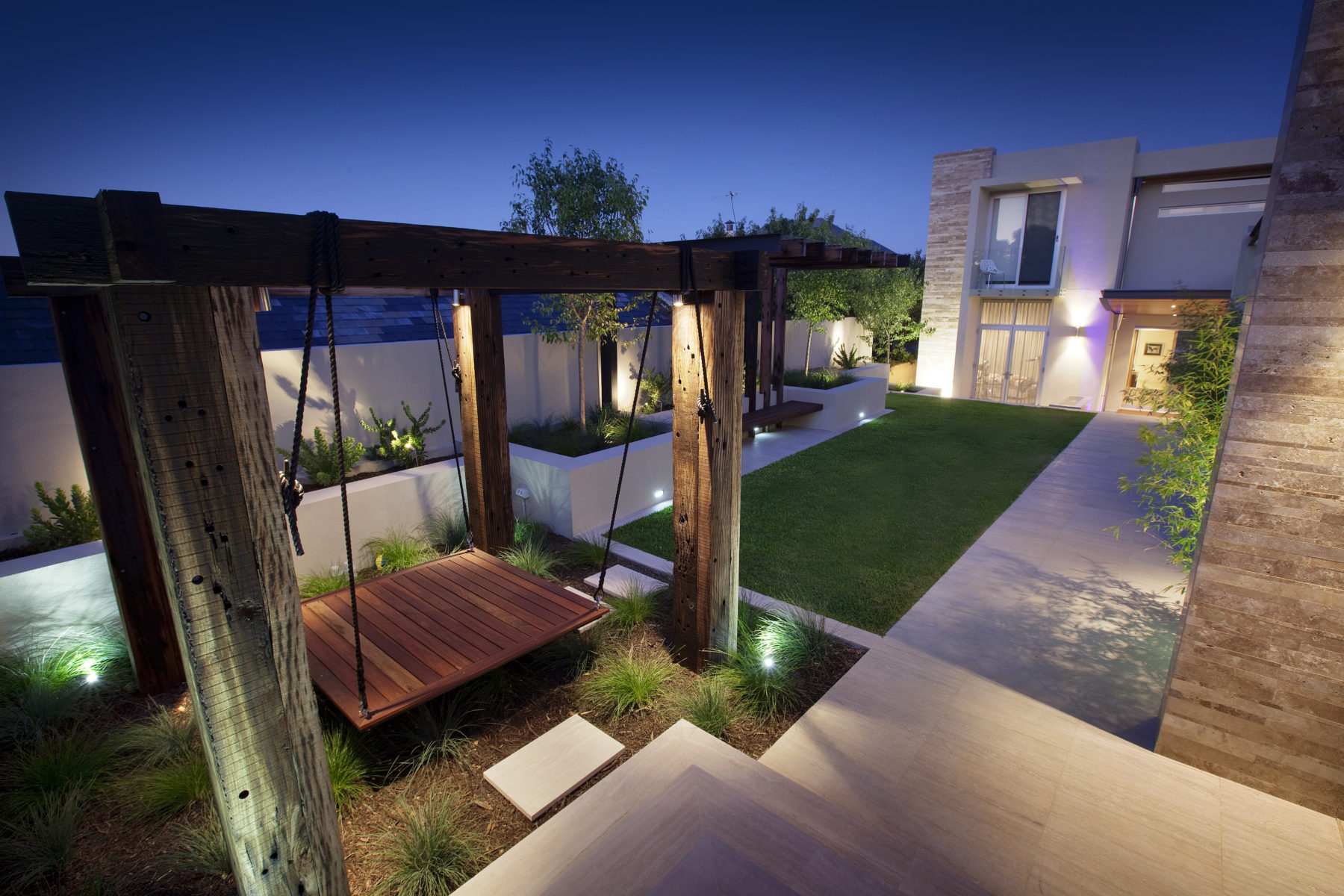 Ritz Exterior Design offers a complete professional service from landscape design through to construction.
We have been in landscape design in Perth for 20 years and our approach to every job has been the same; to follow a simple process of consultation, landscape design and construction.
Throughout the project, we will manage all aspects of the job, from council approval through to completion, so you always talk to one person, not several different tradespeople.
There are four steps from consultation to construction:
1. Consultation
2. Design and Documentation
3. Quotation
4. Construction
The first step is a consultation where we can meet you and talk about how you would like to improve your home and outdoor living areas. During the consultation, Guy will provide you with design ideas as well as identifying any aspects that may require local government planning approval. Following the consultation, you will receive a design brief setting out these recommendations and a quote for both the concept plan and design development stages.
The cost for the consultation is $275 inc GST.
Concept Plan
The first part of the design is the concept plan, this will give you an overview of the areas and issues being addressed. It also includes product selections, samples and the plants we think are most suited to the landscape areas, because we are a qualified waterwise landscaper we apply Waterwise design principals to all our projects.

Photorealistic perspectives generated from a 3D model of the project are included with the concept landscape plans so you can see the finished product and share our vision.
Design Development
On approval of the concept plan we consult with your local council to begin development application the 3D model is then developed into a set of drawings and elevations required for assessment these drawings are also used to source accurate pricing for construction. If engineering is required we will also manage this process we work closely with a qualified structural engineer.
Whilst planning approval is being assessed, we continue developing documentation and detailed drawings to ensure that our team, all trades and contractors return accurate pricing. A detailed quotation is then compiled with all relevant documentation, plans and product information.  
The team at RED bring a wide range of skill and experience as well as a good measure of love to each project. We prefer to do as much of the work ourselves as possible. But when the job requires it we have a suite of reliable tradespeople that work with us on all our projects.

Pool builders, electricians, plumbers, stonemasons, steel fixers, carpenters, as well as the more traditional aspects of irrigation, planting and soil biology, must all work together.

Our experience allows us to organise the vast range of tasks into an efficient work schedule, so you can be confident that the finished product will be as impressive as the landscape design. RED also offers an ongoing landscape maintenance service but only for projects we have built.
Start Planning your Outdoor Lifestyle with RED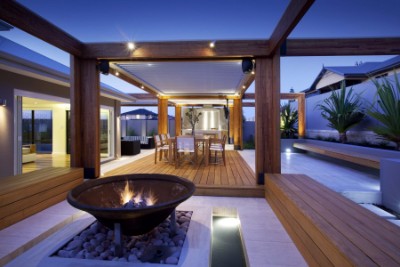 Hillarys
This beautiful exterior was our most challenging project ever, the home is a stones throw from the beach this meant our design and specification had to cater for conditions that strip paint from the front of the home!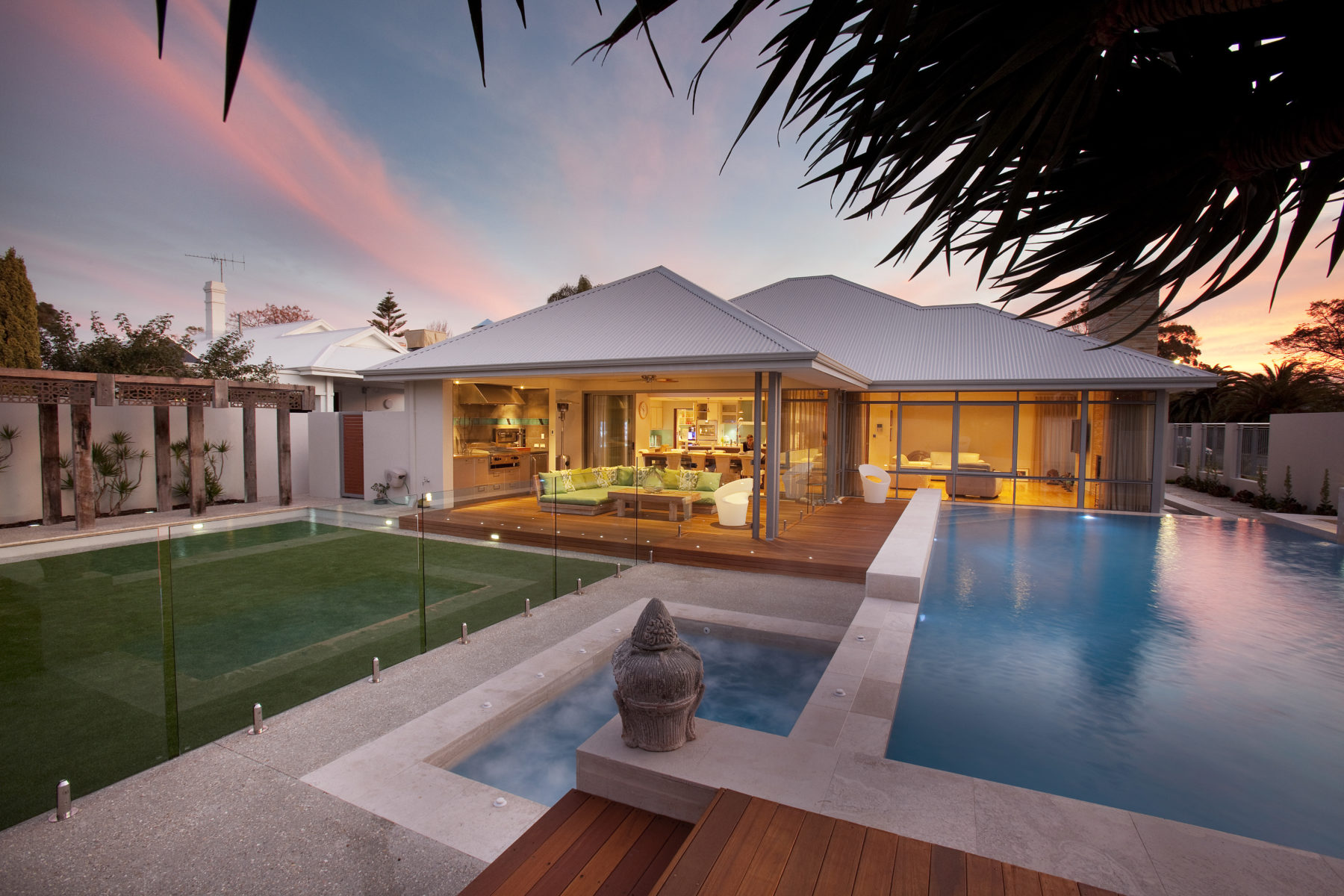 Applecross
This amazing project was featured on the cover of Scoop magazines "W.A's Best outdoors & gardens 2010". RED was asked to provide a resort style outdoor living area to compliment the seven bedroom single storey home. 
Cottesloe
This quaint weatherboard beach house had undergone a major renovation and addition when we were brought in to provide some inspiration. All the new living rooms view through to the courtyard, a ''static feature'' was tasked with being the focal point of all this attention.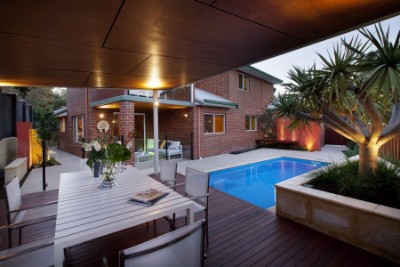 Woodlands
This project was featured in WA's Best Outdoors and gardens. The owner had purchased a fibre-glass pool for their backyard they were concerned that it may be too big. Our brief was to recommendation the size, shape and orientation of the pool to include a large entertaining area, outdoor lounge and a play space for the children all to fit in the angular backyard.